New - Online Patient Portal
We have set up this portal for you so that you can directly access the information in your file: invoices, prescription glasses, upcoming appointments, etc.
You can access your patient area from our site.
If your children are also followed at our Clinic, do not hesitate to ask us to attach your files so that you can have access to their information as well.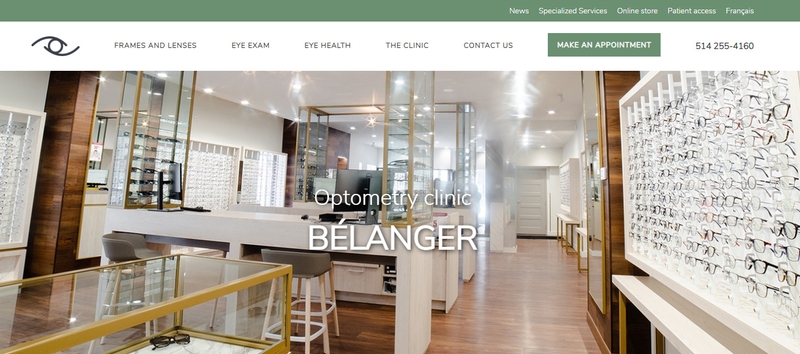 Fill in your information to log in.
You will receive a code by text message or email, depending on your choice, to be able to connect securely.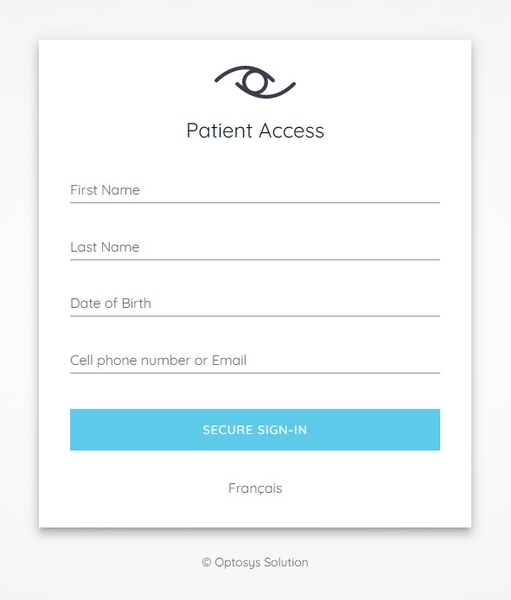 On your dashboard you will find access to all the information in your file.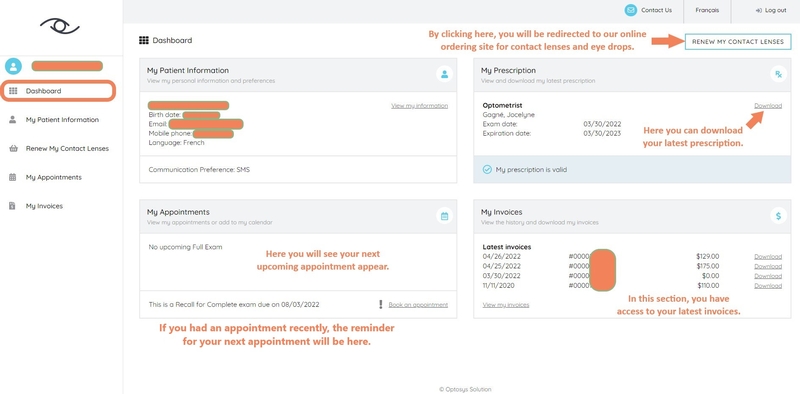 Then through the different tabs, you will find more details and features.



If you cannot find the information you are looking for, the contact form will allow you to send us a request for information and we will be happy to answer you as soon as possible.